Sexual disorders, although common among men, are just as familiar among the female population. Women can have issues in various parts of their sexual cycle, such as orgasm, lubrication and arousal, to name a few. In a recent study from two years ago, Safdar et. al. conducted a review of the prevalence of female sexual health concerns among allied health workers. Through the one hundred and thirty questionnaires involved in the study, of the respondents were found to be experiencing a sexual dysfunction.
Marketed as Addyi, is a medication specifically designed to help women with sexual conditions associated with low libido. This sexual dysfunction is referred to as female sexual interest/ arousal disorder (FSIAD) and is characterized by a woman's lack of interest in sexual activity or an inability to receive pleasure from sexual stimulation or a sexual event. You can find flibanserin for sale through an accredited online pharmacy, such as ours, and restore balance to your sex drive.
What is Flibanserin?
Initially developed as a medication to treat depression as it has the ability to rebalance the neural circuitry that is involved in the process of sexual desire. However, it was found that this medication was better suited to being a therapeutic for the treatment of female sexual arousal disorder rather than an anti-depressant medicine. Marketed by Sprout Pharmaceuticals, this medication was approved by the Food and Drug Administration (FDA) just six years ago, but has helped many women improve their symptoms of reduced sexual desire. It was the first approved medication for the treatment of low libido in women.
Female sexual dysfunctions are becoming increasingly popular as the prevalence of the conditions is estimated to be about of the Caucasian population. FSIAD was previously known as hypoactive sexual desire disorder, as per the Diagnostic and Statistical Manual of Mental Disorders. These days, women can buy this treatment for the management of FSIAD symptoms effortlessly and conveniently through an internet pharmacy.
These pills are formulated for regular treatment, rather than as an on demand therapeutic. When used consistently, the benefits can be significantly evident as an increase in the number of satisfying sexual events, improved sexual desire and reduce sexual distress as well. They are intended for women who are pre-menopausal (have not yet gone through menopause) but there is research indicating that these tablets may be effective for post-menopausal women as well. However, the therapeutic has not been indicated as such.
How Does Flibanserin work?
The mode of action of this therapeutic is not well known but researchers have found that flibanserin works by affecting the hormones involved in the sexual desire processing of women. The hormones, or neurotransmitters (chemical messengers), that are influenced in the mechanism of action of this medication are:
Serotonin: serotonin is a 'feel-good' hormone as it plays a role in the modulation of mood. Furthermore, this hormone is also involved in the inhibition of sexual drive because it reduces the activation of the excitatory systems involved in sexual desire in their ability to be activated by sexual cues (Croft, ). This medication is clinically beneficial for the treatment of female sexual interest arousal disorder (FSIAD) through an inhibition of the production of serotonin and thus, a reduction in the activity of the neurotransmitter.
Dopamine: for those with a female sexual dysfunction characterized by reduced arousal, the overactive serotonin activity often results in underactive dopamine activity (Croft, 2017). Therefore, if the levels of serotonin are decreased and the levels of dopamine increased, there can be improved pleasure during sexual stimulation as brought about by the dopamine hormone.
Norepinephrine: norepinephrine is thought to be involved in the excitatory processes of sexual response. This treatment is useful for the management of FSIAD symptoms as the therapeutic is known to increase the levels of norepinephrine, along with the levels of dopamine, so as to increase sexual arousal.
Flibanserin Dosage
A recommended dosage is important as this prescribed amount of medication takes into account several factors that are unique to you, such as your age, medical history and your current therapeutic regimen, among other aspects. It is, therefore, essential that you find out the advised dose of medicine you ought to administer prior to initiating treatment. The advised flibanserin dosage for women, who are not concurrently using CYP3A4 inhibitors, is 100 mg, daily. This dose should be taken at bedtime because the medication can cause excessive drowsiness and sleepiness.
This treatment should be used for at least eight weeks and treatment should be discontinued if there is no visible improvement in the symptoms of the female sexual dysfunction. This therapeutic is not indicated for post-menopausal women and is not intended to enhance sexual performance. The tablets are specifically formulated to assist in the management of FSIAD in pre-menopausal women.
Dose adjustments may be necessary for those who are drinking alcohol when on this treatment. A standard alcoholic drink, in the U.S, contains about of alcohol in pure form (which is equivalent to a 12 ounce beer) and the recommended dose should be delayed for two hours when you have consumed one to two standard drinks. If you have consumed three or more standard alcoholic drinks, you should skip the nightly dosage and resume with treatment the following day. Alcohol may aggravate the secondary effects of syncope (fainting), hypotension and dizziness.
For those who are experiencing excessive sedation or drowsiness, a minimum of six hours should pass before they engage in any hazardous task, or at least until they are aware of how the therapeutic affects their mental cognitive abilities.
Flibanserin Side Effects
The adverse effects associated with this medication are mild to moderate in nature, according to research. The severity of the side effects is enhanced when using other medications in conjunction with these sexual dysfunction pills, such as:
CYP3A4 inhibitors: examples of CYP3A4 inhibitors include St. John's Wort and rifampicin. These are therapeutics that inhibit the action of the CYP3A4 enzyme, which is involved in the metabolic processing of medications.
Opioids: opioid medicines included in this category are those such as codeine and morphine. These are medications used for the relief of moderate to moderately severe pain. Opioid analgesics act as central nervous system (CNS) depressants and can potentiate the adverse effects of this therapeutic.
Anti-depressants: as these tablets function as anti-depressants, it should be used in caution with other anti-depressant medicines, such as Prozac.
Flibanserin, by itself, has the ability to result in:
Low blood pressure: hypotension is a potentially serious side effect as this can lead to lightheadedness and hence, accidental falls as well. This is one of the warnings that a patient should take note of, especially when concomitantly using CNS depressants, such as opioid medications. For those who are experiencing low blood pressure, it is important to not rise quickly from a lying down or sitting position as the effects of lightheadedness may be potentiated.
Syncope: syncope is characterized as fainting or 'passing-out' and can be possible when on this treatment. To minimize the effects of syncope, you should take these pills at night so that you may not feel faint while completing your daily tasks. Alternatively, it is best to get adequate sleep and rest when feeling faint so as to reduce the unwanted symptoms.
Other adverse events that can occur through interactions with other medications are:
Somnolence: this is one of the flibanserin side effects that occur through the depression of the CNS and is characterized by a strong desire to sleep. The excessive sleepiness secondary effect can be relieved by taking the medication at night.
Dry mouth: this side effect may occur when the salivary glands do not produce enough saliva, leading to a dry feeling in the mouth. If the symptoms of dry mouth are a cause for concern, there are certain mouthwashes that can aid in relieving the discomfort.
Fatigue: fatigue is a term used to describe an overall feeling of tiredness. If you are feeling fatigued after taking this medication, you can eat foods that are known to increase energy levels, such as bananas or apples. Additionally, drinks, such as coffee, can act as a stimulant and make you feel more alert when you are feeling fatigued. If you administer these pills at night, the symptoms of fatigue may not be so significant at bedtime.
Flibanserin Reviews
In a review of sexual dysfunction in women, branded pills are often the topic compared in terms of efficacy, safety and price.
Efficacy: the effectiveness of this treatment is bioequivalent to the efficacy of the branded, Addyi medication. This indicates that the generic and branded versions of this therapeutic are the same in terms of their ability to relieve the symptoms of FSIAD. The bioequivalence of these medicines are a result of the same active ingredient being presented in the generic formulation as well as the branded original.
Safety: as generic pills have the same standards of safety as a branded form, the side effects and potential risks of both versions of this medication are the same.
Price: generics are usually cheaper (up to 85% in some cases) than a brand name therapeutic because they are not inclined to complete the clinical trials required by a regulatory body, such as the Food and Drug Administration (FDA) and neither are they restricted by the extensive marketing required for a new medication. The more attractive flibanserin price is often the reason why women tend to favor the generic version of these pills over the branded version.
How to Order Flibanserin Online
The process of ordering online is easy. You can begin with searching for your product using the search feature on the website. This takes a matter of seconds. Once you have found your required healthcare product, you can add the desired number of items to a 'shopping cart' or 'shopping bag'. This is a digital cart that is resembling of one that you would use at a walk-in store or pharmacy and anything you add to this electronic shopping cart will be purchased.
The steps following this one are often directed at acquiring your personal and shipping/ delivery information. This is where you provide information about yourself and your location so that your products may be delivered to you. Online pharmacies, much like ours, are specially designed to protect the sensitive information you share at this stage of the online buying process.
The final steps to completing an order are making payment for your medicines. These are also safeguarded to protect you from online theft or malicious activity. Once you have completed your purchase, you can expect quick delivery of your flibanserin pills to your doorstep. Our online platform is the easiest and most convenient way to buy medication without a prescription.
Buy Flibanserin for FSIAD
This treatment is available online in generic or branded form as we have an extensive range of FDA-approved generic medications in stock. When you buy a generic version of a therapeutic, you are guaranteed an efficacious treatment which accomplishes the same purpose as a branded medicine, except at a more affordable price. Through our online pharmacy, you can expect great service through paperless or contactless delivery, so you can buy flibanserin to treat FSIAD without having to be concerned about an unsafe interaction during these epidemic times.
Contact our online pharmacy at Wizz Pharmacy to buy flibanserin today. We operate with quality control measures that meet international standards so you can look forward to excellent service provision.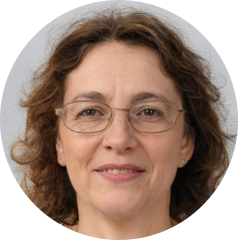 Medically Review by:
Dr Sophia Miller was born in New York City, USA. As a young woman, she was always interested in science, specifically; chemistry and she was determined to pursue a career in the field.
Checked: 15th March 2023
Review Due: March 2024