About Poxet 30mg
You may be wanting to get a more detailed explanation about what is poxet, right? First, 30 mg of dapoxetine, the active ingredient, is formulated into this tablet, which is half the standard dose for PE treatment. This means the medication is suitable for patients who are not permitted to use high-strength medicines (those with underlying medical conditions and the elderly). A 30 mg dose is also appropriate as a starting dosage when initiating treatment.
This medication was able to be produced by Sunrise Remedies in India after the Priligy patent expired, allowing generic pharmaceutical companies to manufacture medications using the same active ingredient. These medications were then exported all over the world, which means you can now purchase these tablets online in the USA by visiting our secure internet pharmacy, at much lower prices than the branded medication.
How Does Poxet 30 mg Work In The Body?
Premature ejaculation (PE) happens when ejaculation occurs significantly earlier than a man or his partner would like during sex. With that said, you are probably wondering how does poxet work to treat PE symptoms, right?
This medication treats PE via its active ingredient, dapoxetine, which belongs to the class of medications known as selective serotonin reuptake inhibitors (SSRIs). This medication works by enhancing the function of a chemical messenger in the central nervous system called .
This chemical messenger has a number of functions in the body. While we are unable to go into too much detail in the context of this article, serotonin increases the time it takes you to ejaculate. In men with premature ejaculation, the activity of serotonin is diminished in the parts of the brain related to this function.
By enhancing the activity of serotonin, this medication increases the length of time it takes for a patient with PE to ejaculate. This medication also results in the added benefit of improving the emotional health of patients, as it helps reduce worry or dissatisfaction associated with ejaculation problems. Generic Priligy works quickly, making it a suitable as-needed treatment for PE.
How Long Does Poxet 30 mg Make You Last?
Now that we have explained what is poxet and how it works, we can now show you how long it lasts. Poxet 30 mg significantly improves the symptoms of PE in men. has shown that the time men last before ejaculating increases more than three times over when using this medication.
Patients who buy this medication online also have the option to choose the 60 mg or 90 mg doses. In the same research study, the 60 mg dose was shown to increase the time to ejaculation more than the 30 mg dose. This indicates that a higher dosage is associated with greater relief from PE symptoms.
According to online reviews, the following positive results are obtained from this treatment:
Increased length of time to ejaculation
Increased feeling of control over ejaculation
Reduced feelings of anxiety associated with fast ejaculation
Increased overall satisfaction with sexual activity
Better sexual performance which often results in improved relationships
In addition, sexual confidence tends to improve when patients are treated with this medication. PE is a common sexual health issue that often negatively affects sexual activity for both partners in a relationship. This premature ejaculation treatment can significantly improve the sexual satisfaction of men, which then extends to their partners too.
How to Take Poxet 30 mg
For the most effective results, these tablets should be taken exactly as directed by the manufacturer. Patients are advised to carefully read the poxet 30 mg dosage and usage instructions when ordering dapoxetine online and understand them before beginning treatment.
One tablet should be taken orally, about 1 to 3 hours before anticipated sexual activity. This medication should ideally be taken with a full glass of water, rather than a sweetened or carbonated drink. You can take this medication irrespective of whether you have eaten food or not, but it is preferable to use the medication prior to eating (or after a light meal).
Patients who buy these pills online are advised to adhere to the above usage guidelines in order to enjoy the full benefits of this treatment. If you have any questions or would like to find out more this medications usage advice, simply contact our customer care online team.
Poxet 30 mg Dosage Advice
Patients who buy these pills are also advised to familiarize themselves with dapoxetine dosage advice when using a poxet 30 mg dosage. This will help ensure that treatment is safe, and the best results are obtained from using this medication.
The recommended starting dosage is one tablet before sexual activity. This dose should not be exceeded within 24 hours. A 30 mg dosage is suitable for patients who require an effective treatment for mild symptoms of PE. If the dosage does not provide sufficient results, you may choose the stronger doses to treat more severe symptoms of PE. An increase in the dose, however, should only be done if you tolerate the medication well at lower doses, and experience little or no side effects.
After taking a tablet, this medication is absorbed in the body and starts working within an hour. Although this medication is most effective after 1 to 3 hours, it can still be effective in the body for up to 12 hours.
A poxet 30 mg dosage often reduces personal distress as well as relationship difficulties related to PE. In a dapoxetine review, this medication was shown to significantly improve the quality of life for both patient and sexual partner in terms of the following aspects:
Overall satisfaction with sexual intercourse
Reduced personal distress associated with ejaculation
Reduced interpersonal difficulties associated with ejaculation
These guidelines are also contained in the medication guide of the treatment. This is the paper handout enclosed in the packaging when you buy this PE medication. It is advised that you keep a copy of these instructions on hand, should you require these important details.
You can easily buy this medication through our secure online pharmacy. Customer support is available day and night to assist with any queries you may have.
Common Poxet 30 mg Side Effects
Research on the active ingredient in Poxet 30 mg has revealed this medication is safe and side effects are generally uncommon. In fact, most men do not experience side effects when taking these premature ejaculation pills and if they do occur, they are usually mild and temporary.
The following poxet 30 mg side effects may include:
Feeling dizzy
Headache
Nausea (feeling sick)
Stomach upset
Nasal congestion
This medication is rapidly absorbed and eliminated from the body, making it a safe option to treat PE. Due to the fact that this treatment is used , the likelihood of poxet 30 mg side effects occurring is low. If experienced, side effects can usually be easily managed with a simple home remedy or everyday over the counter medication.
Generic Priligy medication is bioequivalent to the original branded treatment, Priligy. This means that it is used for the same purpose and contains the same active ingredient, which has been shown to be safe and effective in a number of clinical trials. This medication is renowned for its safety and low incidence of side effects. The chance of dapoxetine side effects can be further reduced by carefully adhering to usage and dosage guidelines.
Does Poxet 30 mg Interact With Other Medicines?
Patients who buy Poxet 30 mg pills online should familiarize themselves with medications that this dapoxetine tablet may interact with. This will ensure a maximum level of safety during treatment, particularly for patients who are currently using other medications on a regular basis.
An interaction can happen if two or more medications are taken in conjunction and the ingredients in these medicines react negatively to each other. These reactions have the ability to produce additional effects, unwanted side effects and/ or reduced effects. Therefore, this treatment for PE should not be taken at the same time as any of the following medications:
Antidepressants known as monoamine oxidase inhibitors (MAOIs), such as phenelzine and tranylcypromine.
Selective serotonin reuptake inhibitors (SSRIs) like fluoxetine, paroxetine and sertraline.
Tramadol which also has a mild antidepressant effect
Lithium which is used to treat bipolar disorder
Thioridazine which is used in the treatment of schizophrenia
Linezolid which is an antibiotic used to treat infections
Tryptophan which is a sleep aid
Medications which are used to treat migraines
If you have taken any of the abovementioned medications, you should wait 14 days before using this medication. If you decide to take one of these medications listed, you should wait 7 days after the last time you took this treatment for PE.
In addition, there are medications that reduce the absorption rate of this PE treatment, and this tends to raise the levels of active ingredient in the bloodstream. As a result, the combination of generic Priligy and these medications can increase the likelihood of side effects, so extra caution is advised. These medications include the following:
Treatments for fungal infections including ketoconazole and itraconazole
Protease inhibitors which include ritonavir and indinavir
Certain antibiotics like erythromycin which are used to treat infections
Patients are also advised to avoid within 24 hours of taking the medication. Grapefruit increases levels of this medication in the bloodstream, and this raises the risk of experiencing adverse effects. In addition, patients are recommended to ideally avoid herbal medicines or natural supplements, as the potential interactions are unpredictable.
When to Avoid Poxet 30 mg
Poxet 30 mg tablets do not need to be taken on a daily basis, and can be used as-needed to effectively treat the symptoms of PE. However, the use of this medication is not suited to every patient, whether as-needed or as part of a daily treatment plan. Certain pre-existing conditions make a patient more susceptible to adverse reactions and other health complications. These conditions include:
Serious heart problems such as heart failure or issues with heart rhythm
A history of mania, bipolar disorder or severe depression
Moderate to severe liver problems
A history of fainting
An allergy to dapoxetine (or other ingredients in this medicine)
Epilepsy that is not controlled
In addition, Poxet 30 mg is not to be used by individuals under the age of 18 years old. Using this medication with any of the above listed conditions is considered unsafe, so treatment is inadvisable. If you would like to know more about precautions, you can contact our customer care team.
If you do not fit into the above groups, you can order right here. Once you have completed the short online process and your order has been approved, you can expect delivery of your medication within a few business days.
Buy Poxet 30 mg – A Market Leading PE Medication
Men with PE often consider this condition to be a psychological issue or a condition that will rectify itself over the course of time. However, this is not always true. While it may not be curable, PE symptoms can be effectively managed with medication, and the best way to purchase Poxet 30 mg medication is online.
The number of men who purchase Poxet 30 mg online has greatly increased because of the safe, effective and highly affordable nature of this medication. This treatment for PE is a generic medication, which means it contains the exact same active ingredient in the original branded treatment, Priligy. However, the generic is much less expensive than the original brand.
Before online shopping became available, it was only possible to buy premature ejaculation medication from a walk-in pharmacy. This lacks privacy, so can be an uncomfortable purchasing experience. Fortunately, you can now remove this hassle with a simple click of the mouse and have your medicine delivered directly to your door, provided you are ordering Poxet 30 mg online in the USA, and no other country.
Our online customer consultants are available 24/7, which makes it easy for patients to receive assistance before they order Poxet 30 mg online. When they decide to order, they can do so via our online platform, which ensures transactions are secure and information is kept safe. You can buy Poxet 30 mg online from Wizz Pharmacy and rest assured your sensitive information will also not be shared with any third parties.
Purchase Poxet 30 mg online in the USA today and make the most of the benefits we offer.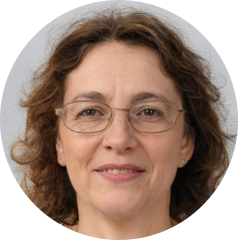 Medically Review by:
Dr Sophia Miller was born in New York City, USA. As a young woman, she was always interested in science, specifically; chemistry and she was determined to pursue a career in the field.
Checked: 15th March 2023
Review Due: March 2024