Table of Content
This disorder occurs when a woman does not respond to any sexual stimulation, which according to affects over 40% of premenopausal women worldwide. It can be a fine line to discern between some sexual disorders. It is thus important as a female to read up on the topic and be well-informed on symptoms and effective treatment. Female sexual arousal disorder (FSAD) and another disorder called hypoactive sexual desire disorder (which is a lack of interest or desire for any sexual activity), both affect women. 
In some situations, it can prove difficult differentiating between these prevalent disorders, which is why doctors have now categorized each condition under the umbrella term 'female sexual interest arousal disorder' - which is more commonly known to most as FSIAD. This condition can also fall under the broader term - Female sexual dysfunction or FSD. 
There are 4 main types of this condition with FSAD being one of them. The 3 other sexual conditions that millions of women suffer worldwide are:
Anorgasmia - A condition described as a woman being unable to reach or maintain orgasms during intercourse.
Hypoactive Sexual Desire Disorder (HSDD) - A condition described as a woman's inability to achieve or maintain sexual desire toward sexual activity.
Dyspareunia - A condition described as a woman experiencing increasing vaginal pain during and after sex. This condition generally occurs due to a lack of adequate lubrication.
What Is Female Sexual Interest Arousal Disorder
This disorder can mainly be distinguished by the lack of or a significant decrease in sexual desire. This includes initiating sexual activities with your partner, a lack of interest in pleasure, a decrease in the amount of time you spend thinking about and fantasizing about sexual activities, as well as no response to sexual stimuli. 
Women who have female sexual interest arousal disorder usually have very little or possibly no interest in sex and they usually will not be able to respond in any way to sexual stimulation. Lowered sexual desire in female sexual dysfunction can be classed into three different categories, which will be explained below.
When asking what is female sexual interest arousal disorder, there are 3 classes, which are recognized as;
Subjective - This class occurs when women do not feel arousal towards any kind stimulation (either genital or non-genital). These types of sexual stimulation can be kissing or watching an erotic movie or video. Although women may not feel aroused, there might be a physical genital response.
Genital - This class is characterized as desire or arousal only occurring in response to non-genital stimulation, like erotic videos, but not when the genital area is stimulated. This form of female sexual interest arousal disorder usually occurs and affects women who are postmenopausal. Another effect of this is that lubrication of the vagina as well as sexual sensitivity is lowered.
Combined - This class when arousal when responding to any type of stimulation is low or non-existent. Women are usually reported saying that they need other external lubrication means and also that the swelling and sensitivity of the clitoris does not happen anymore.
Female Sexual Interest Arousal Disorder Symptoms
Although sexual dysfunction in women is a very complicated or complex process, more research and development has gone into female sexual health conditions and treatment in recent years. This condition affects women of  and does not discriminate (meaning, it can affect any woman and at any time). Some women may experience  every time they try to engage in sexual intercourse, whilst others may experience occasional symptoms. Female sexual interest arousal disorder symptoms can appear at any time too and become worse if untreated.
Research shows that the common symptoms of female sexual interest arousal disorder, may include;
Low sexual desire - You will begin to lose interest in having sex, which could be caused by not being able to feel arousal or it could also be from the stress and anxiety you may feel from having FSIAD.
You will not want to start or initiate sex and you can also be impervious to your partner's endeavors to seek out or to start sexual activity.
A reduced level of pleasure or excitement during sex - things that used to arouse you previously, no longer do.
You hardly ever think about sex.
When engaging in sexual intercourse, you may not feel much sensitivity in your genital area.
There are many physical, psychological and biological factors in female sexual interest arousal disorder that could affect the arousal process in a woman. finds that sexual arousal in women is typically obtained by first having blood flow to the soft tissue muscle in and around the vaginal opening and around the clitoris, which then causes swelling. This then allows the vagina to produce its own natural lubricant. An interruption anywhere in this process can lead to this disorder.
Female Sexual Interest Arousal Disorder Treatment
There are various female sexual interest arousal disorder treatment options and therapies available to treat FSAID symptoms. Depending on the onset cause, women can use one or more of the following therapies to enhance their sexual performance and health. Eating and potassium rich foods and practicing pelvic floor muscle stretches like Kegels or Yoga are recognized to help women enhance their sexual health. 
Education - Educating more people about sexual anatomy and how they work can help, as well as clear, open and non-judgmental talking and communication between partners, can be extremely beneficial.
Psychological therapy - mental therapy can be very beneficial in helping to improve arousal, orgasms, desire and motivation to have sexual intercourse, for women.
Hormonal therapy - These treatment methods may include estragon therapy and .
Another good way of treating female sexual interest arousal disorder is by using flibanserin. Flibanserin pills are taken orally, mainly by women who have female sexual interest arousal disorder, who have not gone through , and are trying to treat their disorder. Although flibanserin is not used to increase and improve sexual performance, it can be used to increase sexual desire and sexual arousal in women.
Female sexual interest arousal disorder pills should be taken as directed and is usually taken before you go to bed. Ensure you do not drink any alcohol after taking these pills. According to relevant flibanserin reviews, this tablet works best to treat this disorder when taken regularly and at the same time daily, showing a high efficacy rate in general. Whilst on this treatment, you should avoid eating or drinking anything that has grapefruit in it, as grapefruit may cause or increase side effects.
Before you Buy Female Sexual Interest Arousal Disorder Medication
The sexual dysfunction treatments available are increasing popular, especially as more women are reporting that they are experiencing various sexual health issues. Before committing to a medication or treatment, we recommend doing some research on the different options available to ensure you get a suitable solution. An easy way of doing so is by reading the reviews and FAQ section on the product page of each medication at our website.
Remember, when ordering medications from our online pharmacy, prescriptions and appointments are not required. Customers have the freedom to choose any type and quantity of medication they want without being restricted by high costs, frequent medical appointments or options available. To make sure every woman has the opportunity to enhance sexual desires, people can also find a plethora of tips, advice and recommendations from others about getting the best performance from medications.
Living with sexual dysfunctions of any type can be stressful enough on their own, so the last thing they want is more stress. At our e-pharmacy, customers get a prescription free shopping experience for all medications we offer, secure payment options and fast home delivery worldwide. Whether shoppers need an on demand or bulk supplies for long term treatment plans, they can find all they need on our secure online pharmaceuticals hub.
Buy Female Sexual Interest Arousal Disorder Medication
Enhancing sexual desires and enjoying a healthy sex life without pain and stress is easier for more women to achieve. Why worry about embarrassing encounters at the doctor or chemists? People can find a range of medications, accurate information and secure 24/7 access to our online pharmacy using computer or smart phone in the comforts of home.
There are several ways you can buy flibanserin to treat female sexual interest arousal disorder. Traditionally, female sexual dysfunction medication is available at your local pharmacy, but most are hard to get because they are prescription only and expensive. The most convenient place to order is from your online pharmacy of choice. It is much easier and more convenient to purchase flibanserin from an online platform. When buying from our online platform, patients are guaranteed of patient privacy and security, as transactions are secure, delivery is discreet and you have reliable, door-to-door delivery services.
Remember that with us you can save up to 80% on regular prices, as we operate on a small margin and we have volume agreements with large, licensed global manufacturers. Check out our homepage Wizz Pharmacy for more info about how sexual dysfunction medications like flibanserin are helping more women treat female sexual interest arousal disorder. If you need further assistance, feel free to email or call our 24/7 client support crew.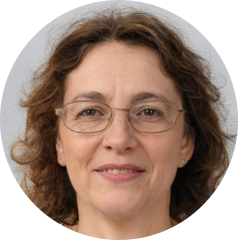 Medically Review by:
Dr Sophia Miller was born in New York City, USA. As a young woman, she was always interested in science, specifically; chemistry and she was determined to pursue a career in the field.
Checked: 15th March 2023
Review Due: March 2024