Sildenafil, the more affordable yet equally effective generic version of Viagra, stays active in the body for about four to six hours. This medication reaches its maximum concentrations in approximately an hour, so it is usually best to take it 30 to 60 minutes before planned sexual activity. Once it becomes entirely effective in the body, this medication treats erectile dysfunction (ED) by enhancing blood flow to the penis.
How long do the effects of sildenafil last? According to , the average half-life of sildenafil citrate is 3 to 5 hours, which is the length of time it takes for the body to eliminate half the medication. However, several factors can influence the durational efficacy of this treatment. The following table contains some of the points that can affect how long does sildenafil last for:
| | |
| --- | --- |
| Influencing factor | How the factor influences the duration of effect |
| The age of a patient | In general, the metabolism slows down as a person gets older. For this reason, individuals who are over the age of 65 may find that the effects of this medication last longer. |
| Lifestyle factors | The use of alcohol can reduce how long does sildenafil last for, impacting genital blood flow and affect the way this medication works, resulting in a shorter duration of action. |
| Diet | Taking this medication on a full stomach or with high-fat foods can delay the onset of effects because food affects the absorption rate. Taking this medication with food can, however, prolong the effects of how long does sildenafil last for. |
| General health | Physical health conditions like multiple sclerosis can decrease the durational efficacy of this medicine. In contrast, patients with kidney problems may find this medication lasts longer because it takes longer for the body to metabolize it. |
How Long Does 100 mg Sildenafil Last?
In general, the dosage that you use will determine how long will sildenafil last. Essentially, the larger the dose, the longer it will last. A placebo-controlled was conducted to evaluate the duration of action of this medication in men with erection problems. In total, 16 men between the ages of 38 and 68 years with erectile dysfunction were involved in the study. They received sildenafil 100 mg or inactive placebo tablets to take 1, 8 or 12 hours before visual sexual stimulation.
A device called a , which measures the flow of blood to the penis, was used to determine results. In addition, the men recorded their own assessments during the study. From the penile plethysmograph, the following results were recorded for erections with a rigidity of at least 60%:
One hour after administration, erections lasted about 26 minutes.
Eight hours after administration, erections lasted about 11 minutes.
Twelve hours after administration, erections lasted about 8 minutes.
For placebo, which is an inactive treatment, erections lasted only 3 minutes at all three intervals. The results for the self-assessed records showed that the average duration of erections was slightly longer than what was recorded by the penile plethysmograph. The found that a 100 mg dose of this erectile dysfunction treatment may still be effective in a considerable proportion of men up to 12 hours after taking a dose. Nevertheless, this medication is known to exert its peak effects between 30 minutes and 2.5 hours of administration. It is therefore best to take it 30 to 60 minutes before sexual activity.
How Long Does 50 mg Sildenafil Last?
A lower dose of 50 mg will typically take less time to wear off than a 100 mg dose. In general, a 50 mg dose will stay effective for half the length of time as a 100 mg dose. Therefore, people wanting to know how long does a sildenafil tablet last can expect a sildenafil 50 mg dose to stay effective in the body for about two to three hours. Another took place to assess the time to onset of erections among men who received a 50 mg dose of this medicine. A total of 17 men with ED were included in this study. Visual sexual stimulation and a penile plethysmograph were also used to determine outcomes. After receiving a 50 mg dose of this ED treatment, the following results were recorded:
Some men reported achieving an erection as early as 12 minutes.
The average time to onset of erections was .
71% of study participants achieved erections within 30 minutes.
82% of the men achieved erections within 45 minutes.
If you find a 50 mg dose of this erectile dysfunction medication is effective with few side effects, clinicians will typically recommend staying with this dose. However, if you do not experience the desired effects with a reduces 50 mg dosage, healthcare provider will generally recommend increasing the dose to 100 mg.
How Long Does Sildenafil Last for Men with ED?
For most men with ED who take a sildenafil dosage of 100 mg, how long sildenafil lasts at peak strength is usually about 4 - 6 hours post dose. This offers a comfortable time frame that is usually long enough for a user and his partner to get into the mood for sexual activity. The 4 - 6 hours timespan allows enough time for spontaneity, without the need to hurry circumstances. Although this medication is at peak concentration for a considerable time, reports indicate that users still achieve effective results for within up to 24 hours.
So, how long does sildenafil last in your system enough time for men to have sex on demand with a strong erection multiple times for up to 24 hours. Erectile dysfunction pills like these are highly sought use and report experiencing positive results in restoring and enhancing their sexual experiences. The lasting effects any dosage of this medication does help the vast majority of men enhance blood flow for strong erections.
If men find that the dosage strength, they are using is proving ineffective, it is important not to take a secondary dose. Patients are advised to speak to a health care professional after 24 hours to find a more suitable option. Similarly, if the dosage is too weak, men should also consult a doctor about increasing the strength or changing the treatment.
How Long Does Sildenafil Last for Women with FSIAD?
Women tend to differ slightly from men when it comes to the of medications in general. The pharmacokinetics of a medicine refers to the metabolism, absorption, distribution and ultimately, the elimination of a substance. On average, women have lower body weights than men and this can affect how long a medication stays effective in the body. When it comes to sildenafil for women, however, the difference is negligible and women can also expect the effects to last about four to six hours.
In medical research, women are usually treated with a 50 mg dosage. This dosage regimen has been shown to be well tolerated among women with little chance of sildenafil side effects. The duration of how long sildenafil lasts for women offers incredible results for treating FSAID as well as painful sexual experiences (dyspareunia) and anorgasmia. Medical studies prove that this medication is beneficial for women because of the how works to enhance blood flow, just like it does for men.
According to one of many , enhanced blood flow helps women increase vaginal lubrication, improve clitoral sensitivity and enhance overall response to sexual stimulation. For women experiencing FSIAD or the other mentioned FSD conditions, how long will sildenafil last allow them to restore healthy sexual function safely and successfully.
Buy Sildenafil to See How Long It Lasts for You!
Generic Viagra for men and women is available online at any time from our secure online pharmacy at any time 24/7. Since expiration of the Viagra patent in 2012, more and more men and women are using this sexual dysfunction treatment because the sildenafil price is now affordable. An online search for sildenafil reviews and ratings across the range will reveal how more people are achieving excellent results. To join the millions of men and women taking advantage of how long sildenafil lasts, simply head to our home page to place an order.
The first step is as easy as choosing the product and bulk amount on our main interface and adding the quantity to the cart. When you have chosen, continue to the checkout and enter some basic contact details including phone, delivery address and email. The only thing left to do now is making your payment online using Bitcoin (BTC), MasterCard and VISA. When the order is complete, you get an email verifying the anonymous descriptor name identified on your financial statement and the estimated delivery date.
Our distribution team ensures customer confidentiality by packing items into discreetly marked envelopes that bear no reference to any personal details or the contents. Within 24 hours, parcels are collected by our global delivery partners and arrive to customers in as little as 5 - 7 working days. To help keep track of your order, you will also get a tracking code in the verification email, which provides real time updates on the progress of your delivery. If you have any questions along the way, contact our 24-hour customer help desk via live chat messenger, email or phone.
Are you and your partner ready to enhance the passion and spontaneity in you sex life? Buy sildenafil prescription free from our e-pharmacy today.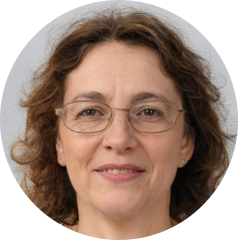 Medically Review by:
Dr Sophia Miller was born in New York City, USA. As a young woman, she was always interested in science, specifically; chemistry and she was determined to pursue a career in the field.
Checked: 15th March 2023
Review Due: March 2024