Table of Content
Sildenafil 100 mg is a popular treatment for erectile dysfunction, or ED. This is the generic equivalent of Viagra, which means it contains the exact same active ingredient as Viagra. Therefore, it works the same way in the body and has the exact same pharmacological properties. The most important difference is the price. Due to an expired , other leading manufacturers are authorized to produce and sell this medication at a much lower, more competitive price. Although the generic version of Viagra is cheaper than its branded counterpart, it still offers the same quality and efficacy.
What Is Sildenafil 100 mg Used For?
Sildenafil 100 mg tablets are used to treat erectile dysfunction, which is defined as the constant inability to get or keep an erection that is suitable for satisfactory sex. In the past, ED was considered to be a psychological problem, or an inevitable part of aging. Nowadays, it is understood that physical causes play an integral role in at least 60% of cases, particularly in men over the age of 60.
An example of a physical health issue that may cause ED is diabetes. In fact, diabetic men are times more likely to develop erection difficulties than men without diabetes. The reason for this is that over the course of time, levels can cause damage to nerves and blood vessels in the body. Blood vessels in the penis may be among the first affected, leading to erection problems.
During the male sexual arousal process, nerves and chemicals work with one another to relax blood vessels. As a result, these vessels expand and the penis fills with blood, ultimately causing a firm erection. Men with ED usually have a lack of blood supply to the penile area. Erectile dysfunction treatment can, however, be used to increase blood supply so a satisfying erection can be achieved.
Medications such as generic Viagra help facilitate efficient blood flow to the penis. This medication relaxes compressed blood vessels. As a result, it increases the amount of blood that flows into the penis during sexual stimulation. Consequently, men with erection difficulties due to physical causes like diabetes can expect a firm and lasting erection when there is sexual arousal.
Many men with ED choose to adhere to a sildenafil 100 mg dosage. In medical research, this dose has been shown to provide best results in terms of efficacy. However, some men may find that a lower dose offers the same positive results, with a lower chance of side effects. If you start treatment on a 50 mg dose, it can be increased or decreased, depending on tolerability and effectiveness.
How to Use Sildenafil 100 mg
Sildenafil 100 mg, as well as other doses, can be an excellent treatment for ED, particularly when used in the best circumstances. The following table describes some safe usage and dosage guidelines for optimal results:
| Usage advice | How this advice can help |
| --- | --- |
| Take a dose 30 to 60 minutes before planned sex. | This medication needs time to become entirely effective and induce a notable effect on your ability to get and keep an erection. Therefore, it is always best to take it ahead of time. It should be noted that this medication will only facilitate an erection if there is sexual stimulation. |
| Take this medication on an empty stomach or with a light meal. | It is best to avoid large or high-fat meals near to the time you plan to take this medication. The reason for this is that the fat in large or high-fat meals can hinder the absorption rate, thereby delaying the onset of effects. In addition, avoid taking this erectile dysfunction medication with grapefruit juice as this can also delay the anticipated onset of effects. |
| Do not exceed 100 mg daily. | A daily dose of 100 mg should not be exceeded as this will increase the chance of side effects. Sildenafil 100 mg side effects are usually mild or moderate and easy to manage. |
| Do not be alarmed if it does not work the first time. | If you take this medication and it does not work the first time, you may think that ED is untreatable. Fortunately, most men respond well to treatment and you may just need time to adjust to the medication, or take a slightly higher dose. Many specialists recommend trying this medication at least 4-6 times. |
Is Sildenafil 100 mg the Only Available Strength?
This medication is also available in a sildenafil 50 mg tablet. The 50 mg tablet is often recommended as a starting dose. This dose can help men who find it difficult to achieve and keep a firm erection during sex. In clinical studies, this dose has been shown to improve erectile function in about 74% of men. The sildenafil 20 mg tablet is often recommended for patients who are currently taking other medications that decrease . Some of these medications include itraconazole, ketaconazole and saquinavir. Also, patients with pre-existing health conditions may find this lower dose is more suitable.
Oftentimes, men will start treatment on a low dose and titrate to sildenafil 100 mg pills. In sildenafil 100 mg reviews, many men have reported outstanding results and claim this medication has helped restore their sex lives. Sildenafil 100 mg doses have also been shown to be highly effective in clinical studies. These erectile dysfunction pills can be taken on an as-needed basis so they do not need to be taken daily.
Is Sildenafil 100 mg Safe?
Before sildenafil 100 mg and other doses were marketed to the general public in 1998, this medication was tested for safety and efficacy in clinical trials. These trials included more than 3,700 patients between the ages of 19 and 87 years. More than 550 of these patients continued treatment for more than a year, indicating the safety and efficacy of this medication for long-term use.
The discontinuation rate in placebo-controlled studies was only 2.5% compared with 2.3% for inactive placebo tablets, indicating an excellent safety profile. In 2013, the patent for Viagra came to an end and this was when generic Viagra became available. This medication has the same safety and side effects as its branded equivalent. Common side effects are generally mild or moderate and include headache, flushing and indigestion.
Buy Sildenafil 100 mg for Erection Problems
You can buy sildenafil 100 mg today and re-establish your sexual well-being. This medication treats erection problems safely and effectively. Sildenafil 100 mg tablets and lower doses are available at trusted online pharmacies so place an order online and benefit from a discreet and efficient service.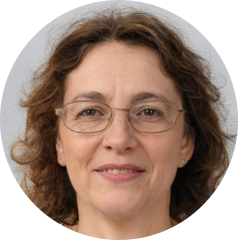 Medically Review by:
Dr Sophia Miller was born in New York City, USA. As a young woman, she was always interested in science, specifically; chemistry and she was determined to pursue a career in the field.
Checked: 15th March 2023
Review Due: March 2024