Although sildenafil has a long list of benefits and successes under its belt paired with applaudable , patients still run the risk of experiencing mild side effects when using the treatment. Side effects are not an uncommon occurrence when it comes to any medicine however the seriousness of them dictates whether a patient uses a treatment or discards it.
Sildenafil citrate side effects are typically caused by the following:
Abrupt discontinuation of the treatment plan or drastic changes to doses or frequency can induce Viagra side effects
Side effects can also present themselves due to contraindications or interactions with other medication or illnesses
Patients who are taking erectile dysfunction medication for the first time are likely to experience side effects as their body becomes accustomed to the treatment
Adverse effects can also be an indication of an allergic reaction
For those who are looking for a comprehensive answer to the question: What are the side effects for sildenafil citrate? A complete list of possible side effects and their causes can be found on enclosed leaflets or online pharmacy websites. Despite this, we will cover many adverse effects within this article, so please read ahead to find out more.
Sildenafil Side Effects Vs Erection Problems
Most consumers believe that the current interest in sildenafil is solely due to media hype and the treatments association with sex. However, this is not true as the treatment has been gaining a significant following before publication. The tablets effects can assist patients with the following erection problems:
The inability to achieve an erection after stimulation
Unable to maintain a rigid erection for the duration of sexual intercourse
Lack of firmness or rigidness of the penis
Inconsistent erections
According to , numerous studies and undertaken involving erectile dysfunction patients during the two-decade duration the tablet was on the market showed that the benefits associated with the treatment far outweigh the possible risks (sildenafil side effects).
Common Sildenafil Side Effects
Like other medical treatments on the market, sildenafil use comes with the possibility of side effects. According to , the most common side effect is headaches. These headaches are usually mild/tolerable and often disappear on their own. Erectile dysfunction pills such as sildenafil widen blood vessels leading to the penis to encourage blood flow. These fluctuating blood flow rates cause headaches. Although this is considered a common side effect, say that most men who use this treatment do not experience headaches at all.
Other common sildenafil side effects include:
Rash
Nausea
Flushing
Back pain
Dizziness
Muscle pain
Upset stomach
Blurred vision
Stuffy or runny nose
Abnormal vision (changes in color vision such as seeing a blue tinge)
As always, no side effects should be ignored and should be reported to the healthcare provider who prescribed the medication.
Rare Sildenafil Side Effects
Uncommon/rare sildenafil side effects are often caused by illegal substance/alcohol combinations or allergies. They typically have a severe expression which means that the side effect is intolerable and hard to manage. These side effects do not disappear on their own and usually require medical intervention. Patients are urged to stay away from using home remedies or OTC medication to alleviate these symptoms as it can increase the severity or intensity of the effect being experienced. Rare side effects include:
Fainting or irritability
Stroke, heart attack, or irregular heartbeat
Brief moments of decreased blood flow to parts of the brain
A numb mouth or feeling of tightening of the throat
Bleeding at the back of the retina, double vision, or reduced sharpness of vision
Abnormal sensation or swelling of the eye
Seeing small particles/spots, halos (rings of color) around lights
Pupil dilation, discoloration of the whites of the eye
Penile bleeding, blood in semen
Inner nose swelling or dry nose
Having trouble hearing or losing hearing completely
It is worth noting that these side effects of sildenafil citrate are extremely rare, however, if they do become present, medical assistance should be sought after.
What are the Long Term Side Effects of Sildenafil Citrate?
have shown that this medication has been shown to be effective with minimal risks even in later life after long-term use. Many people who have had ED have used this medication for extended periods without any problems. However, some long-term sildenafil citrate side effects have been demonstrated in other studies and they vary in severity.
These include:
These sildenafil citrate tablet side effects are usually not severe and go away when treatment is ceased.
For most people, there are no side effects of sildenafil citrate and it is safe to use for extended periods. However, people with pre-existing conditions, such as heart disease, liver disease, or kidney disease, should talk to their doctor before taking this medication. It is important to note that the long-term side effects of this medication are not fully understood.
More research is needed to truly determine the risks and benefits of this medication for long-term use. Individuals who are considering taking this medication for long-term use should always talk to their doctor about the potential risks of adverse effects. They will be able to advise if this medication would be beneficial for treatment in individual cases.
How Long Do Sildenafil Side Effects Last?
Side effects are an adverse set of effects produced by a treatment. They are secondary to the beneficial or therapeutic effects. Although side effects are viewed negatively, there are some to experiencing them. The most common being that they signal an allergy. The effects of a sildenafil dosage can last for up to 5 hours however side effect durations vary depending on the side effect being experienced. Below are approximate time frames linked to the side effects of this erectile dysfunction treatment.
Common: These sildenafil side effects can last from 1 hour to several days depending on various patient factors however their presence does not exceed 2 weeks.
Uncommon: The duration of these effects usually varies from 2 to 6 weeks if left untreated. These effects do not disappear on their own and require additional treatment.
Rare: These side effects do not have a specific time frame linked to them as they are considered severe/urgent.
If any of these side effects produce intolerable, severe expressions, treatment use must be discontinued, and a medical professional's assistance must be sought.
Will Everyone Experience Sildenafil Side Effects?
According to , the world-famous Viagra generated approximately 500 million U.S. dollars in revenue in 2019 alone. However, sales have been steadily decreasing over the past 7 years due to the emergence of the brand's successor, generic Viagra (sildenafil). Sildenafil has been consuming the Viagra market over the years as its affordable price and effects have won most consumers over. The tablet comes with a host of benefits but similar to Viagra; it also comes with side effects. Sildenafil side effects are not experienced by every patient/user.
This is because each user is different and personal factors such as weight, height, underlying/current medical conditions, and more play a pivotal role in the induction of side effects. Medical experts state that less than of men experience side effects when taking sildenafil. The most prevalent side effects come from the common side effect category.
Managing the Side Effects of Sildenafil Citrate
The sildenafil citrate side effects can be managed by remaining hydrated and resting. Staying hydrated helps to flush out the medication from your system while resting helps to reduce the strain on your heart and other organs. If the side effects are tolerable, these measures may be sufficient to manage them. However, if they are intolerable and become severe, the use of the medication should be stopped and immediate medical assistance may be necessary.
Always stick to the correct dosage amount and frequency of 1 x 100 mg tablet per day. One thing that does not impact side effects are the different dosage forms available. For example, sildenafil citrate tablet side effects are exactly the same as soft tablets and oral jellies, as well as any other dosage forms that people may come across.
Buy Sildenafil & Avoid the Side Effects
We have witnessed the effects and safety of sildenafil through numerous studies over the years. Online experts often reiterate that sildenafil side effects are easy to manage because they want patients to understand that the benefits of the tablet overshadow negative aspects such as side effects. Patients are encouraged to choose treatment over living with ED, as this condition can gravely impact the body and mind.
If patients feel uncomfortable discussing their erectile issues in a physical pharmacy, they are urged to visit an online platform where privacy is guaranteed. Due to the reduced supply line and overheads in an online pharmacy, patients who buy sildenafil will get the tablet at below retail price. Payments are made through encrypted channels online, and distribution is done using reliable services that deliver orders direct to the customers address of choice.
In addition to secure payment options, we always send out your medications using discreet packaging to prevent anyone knowing what is inside. Our customer support crew is available around the clock to take your queries by live chat or email. Feel free to message us if you have any queries or concerns about our medications or services.
Head to our homepage and see what we have to offer.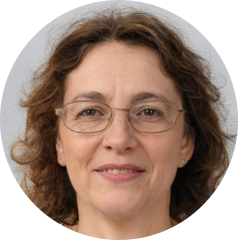 Medically Review by:
Dr Sophia Miller was born in New York City, USA. As a young woman, she was always interested in science, specifically; chemistry and she was determined to pursue a career in the field.
Checked: 15th March 2023
Review Due: March 2024