Table of Content
The majority of online consumers use reviews left by others to determine what products and services to choose. show that in 2017, consumers read an average of 7 reviews before making a purchase from a business. This is an increase from 6 in the year before. More than 90% of all consumers use online reviews as a crucial part of their product research at the local and national levels. This is especially true when purchasing generic Viagra. About 5% of men who are 40 years old have full-on erection problems, which increases tenfold for men at age 70.
Mild to moderate erectile dysfunction affects roughly 10% of men per decade of life. These figures are the reason behind the growing demand for cheaper alternatives to Viagra. Due to this, sildenafil reviews are very important to ensure informed purchases. Generic Viagra reviews show that the medication has an average rating of 8.1 out of 10 from a total of 420 ratings and reviews. 77% of these users who used the medication reported all positive effects, while 13% reported adverse effects.
Overview of the rating sildenafil achieved:
ED - 8.2 out of 10
Sexual Dysfunction - 7.7 out of 10
Pulmonary Hypertension - 6.6 out of 10
Sildenafil Reviews from Men with ED
A sildenafil review is usually left by an extremely satisfied user of the product. A sildenafil citrate review, as well as ratings are always subjective, so patients must not substitute the information for any analysis or scientific investigation. The primary aim of a sildenafil citrate review left by men with erectile dysfunction is to inform first-time users of medication about their experience and possible side effects. These pointers are very important to a first-time user of sildenafil.
This erectile dysfunction treatment has a number of satisfied patients. One specific user of the medication stated the following: 'I found the generic product worked a bit faster than Viagra. I can go longer. In saying that, more alcohol may make finishing more difficult. Price is a quarter of Viagra. Down from $10 to $2.50' - from drugs.com. Other reviews were from the age group 30s to 70s, with all these users exclaiming remarkable effects from the medication. Most patients are splitting the pill, which means they take the lowest effective dose. Common side effects include face flushing, itchy nose, and headaches, which tend to leave after the initial dose.
Sildenafil Reviews from Women with FSIAD
Male sexual dysfunction is often spoken about openly, but not many know about the topic when it comes to female sexual problems. Female sexual arousal disorder (FSAD) is a disorder that is pinpointed by a recurrent or persistent incapability to become sexually aroused or maintain arousal until the climax of sexual activity. Usually, when a woman is sexually excited, it will stimulate an increase in blood flow to the genitals so that the clitoris and vulva swell, with the vagina lubricating itself. This lubrication assists with friction and makes vaginal sex more enjoyable and comfortable.
However, a woman with FSAD finds this process difficult to initiate. Not many medications are effective for the condition, but some women have experimented with sildenafil. Since the substance is a PDE-5 inhibitor, which can increase blood flow to the penis in males, it can have potential benefits in women with FSAD. Since female sexual dysfunction is a complex matter, studies done on the topic had mixed results. A small randomized trial in 2008 involved women with depression who took SSRI and experienced FSAD. These results showed that sildenafil has positive effects on the disorder.
Sildenafil reviews from women often report successful results when it is SSRI-induced sexual dysfunction. Overall, the use of the medication can be helpful in women, but they should remember that this is an off-label use. They must always be aware of the possible side effects and precautions.
Sildenafil Reviews for Price
It is prevalent that patients' little blue pill is slowly turning into the little white pill. This is because the generic sildenafil is very much cheaper than Viagra and other erectile dysfunction treatments on the market today. The sildenafil price reviewed by customers can vary across various online pharmacies, however, consumers can expect to pay the lowest price. In December 2017, generic sildenafil was 50% of the current price of the brand. This meant that the medication cost around $30 per tablet when it was released.
However, with the many manufacturers in the mix now, competition soars and results in the tablet costing as little as $4 to $10 per tablet, depending on the potency of the pill. Many tadalafil vs sildenafil reviews shows that sildenafil is way more affordable and effective for patients with ED. For current costing which can vary depending on time of year, exchange rates and so on, customer care will be able to further advise - or simply browse the current dispensary options.
Sildenafil Reviews for Speed
Sildenafil reviews for speed have shown that the medication takes effect quicker than other ED treatments. The tablet takes about 30 to 60 minutes to display its effects. It can be taken up to 4 hours before sexual activity. Patients must remember that taking the tablet alone will not cause an erection, as they need to be aroused for it to work. The sildenafil citrate reviews also highlight that the pills do not bump up the speed, as the tablet still has to undergo a breaking down process in the digestive tract and go through several processes before they show any effects.
Buy Sildenafil and Leave a Review!
After reading sildenafil reviews and other information, patients see that the medication is effective, as it works for up to 87% of users and is safe. There are side effects such as dizziness and flushing, but these effects do not limit the use of sildenafil. This medication can be bought online from a trusted online pharmacy. We focus on FDA approved medications at the cheapest available price. Be sure to check out our sildenafil range and compare various prices and treatments on site before you leave a sildenafil citrate review.
We often have discounts that activate when the tablet is bought in large quantities. After trying our product, please remember to leave a sildenafil review in the section below, as it would be helpful to other first-time users to read real-time experiences.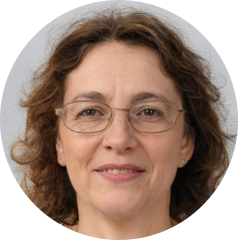 Medically Review by:
Dr Sophia Miller was born in New York City, USA. As a young woman, she was always interested in science, specifically; chemistry and she was determined to pursue a career in the field.
Checked: 15th March 2023
Review Due: March 2024