An effective erectile dysfunction treatment has to have these main components: high tolerance, low rate of side effects and high efficacy. This medication ticks all these boxes. Since the availability of tadalafil online,  show that more men are coming forward about obtaining ED medication. In order to benefit from the many therapeutic effects that this tablet offers, patients need to follow a strict dosage regimen. Medications must be taken regularly for patients to have an effective buildup of the substance in the system at all times.
However, with erectile dysfunction, patients are only required to take it just before sexual activity. This means that it can be used PRN (pro re nata), which is a Latin term that means as-needed. However, patients can also take low doses of the tablet at proper intervals once a day. Patients must remember to take their tadalafil dosage at a minimum of 30 minutes before sexual intercourse.
This also applies to the brand version, Cialis. Additionally, the effects of this medication last longer than the effects of Viagra. These effects are usually evidence for up to 36 hours. However, this does not mean that patients will have an erection for this period; but instead, they will be able to achieve an erection. Therefore, it allows for spontaneous sexual activity.
Other tadalafil dosage recommendations to follow:
The tablet should not be crushed, split or separated in any way. This may result in the patient getting more or less than the intended dose. The tablet must only be taken by mouth and no other delivery methods.
The tablet must be ingested with water only. Water is the optimal liquid that will aid in its absorption.
If patients find that they have missed a dose of the medication, it should be taken as soon as they remember. If it is too close to the next dose, the forgotten dose should be skipped.
This medication cannot be used with certain prescription medications or with products. These products may increase the level of this substance in the body, which can drastically drop blood pressure.
Tadalafil Dosage(s) Available:
The tadalafil dosage is based on the severity of the ED, response to the treatment and other medications used at that point. Patients must note all the products they are currently using, such as herbal supplements. Other factors include: Bodyweight, Metabolism, Age and past and present conditions.
The dosages are as follows:
| | |
| --- | --- |
| Tadalafil 20 mg dosage: | This is the highest dose that the medication is available in and is considered the ideal tadalafil dosage for men who have severe cases of ED. Since this is a high dose, it should not be taken every day, and it should be taken only before the proposed sexual activity. |
| Tadalafil 10 mg dosage: | This is the recommended dose that should be taken before sexual activity, with or without a meal. It is considered the mid-range tadalafil dosage. The maximum dose frequency is once daily. |
| Tadalafil 5 mg dosage: | This is the lowest tadalafil dosage and can be taken  every day for erection problems. This dose can be used every day and does not have to be taken necessarily before sexual activity. |
It is best to take the tablet 2 hours before anticipated sexual activity. This is because the tablet will reach its peak concentrations at this time. Patients must remember that that  is needed to get an erection.
Best Tadalafil Dosage for ED
The tadalafil dosage for ED depends on the patient's age and if they wish to take it once daily (low dose) or as needed (higher doses). According to the FDA, the dosing recommendations for this erectile dysfunction medication is a starting dose of 2.5 mg taken once daily. The once-daily dose can be increased to 5 mg if required. If patients wish to take it as-needed, they must start with 10 mg, and this dose can be adjusted to a maximum of 20 mg. These formulations should not be taken every day, as they may increase the occurrence of side effects.
This medication is unique compared to other erectile dysfunction pills because of its flexible dosage schedules. These dosage schedules allow patients to choose which strength best suits their lifestyle, as well as their ED symptoms. On average, the tablet starts to work in 30 minutes and reaches peak concentration in 2 hours. How well the tadalafil dosage works depends on the patient, and these results can vary from individual to individual. Patients should not be discouraged if the medication does not work immediately, as nervousness and  can affect their ability to maintain the rigidness of an erection.
First-time users of the medication should note their experience with the lowest dose and evaluate themselves to deduce if they need a dose increase. Experts usually advise them to try different timing if they take it on an as-needed basis. Patients will have to take the tablet for a while to find their best timing under this basis. They should not be tempted to take more than one dose in one day, which may increase the chance of side effects.
Some patients prefer the daily dose as it builds small amounts of the substance in the bloodstream. This allows them to have much more flexibility with sexual activity. If the medication is taken every day, patients must be consistent and take it at the same time daily.
What are the Sildenafil vs Tadalafil Side Effects?
Like every medication, there is a present risk of side effects associated with both sildenafil citrate vs tadalafil. However, when used as directed by a medical professional, the likelihood of experiencing these side effects is low. In most cases, if side effects do occur, they tend to be mild and easily manageable.
Some sildenafil vs tadalafil side effects are shared by both medications. These may include;
Headache
Dizziness 
Flushing 
Nasal congestion
Indigestion
Muscle aches 
Blurred vision 
Changes in color perception
It is important to note that not everyone will experience these tadalafil vs sildenafil citrate side effects, and they may vary in intensity and duration. Please also note that the information provided on this website is for educational purposes only and should not replace professional medical advice on an individual level.
While both sildenafil vs tadalafil can cause similar side effects, suggest that there may be slight differences in their side effect profiles. For instance, Cialis has been associated with unique symptoms such as cough, back pain, and upper respiratory tract infection. For safety reasons, it is crucial to consult a doctor for personalized advice and to discuss full medical histories with them before beginning treatments.
What are the Differences Between Sildenafil Citrate and Tadalafil?
As both sildenafil citrate vs tadalafil are phosphodiesterase type 5 (PDE5) inhibitors, they work in the same ways and have the same labelled uses. Despite this, there are some clear differences between these medications. Viagra is available in tablets of 25 mg, 50 mg, and 100 mg, whilst Cialis is available in tablets of 2.5 mg, 5 mg, 10 mg, 20 mg, and 40 mg. Both have slightly different onset times, as expressed earlier, and have very different durations of action, with Viagra only lasting 4 - 6 hours, whilst the other lasts over 24 hours.
Viagra is a brand name, and was first approved by the FDA in 1998, whereas Cialis was first approved by the FDA in 2003. A study found that Cialis was associated with a lower risk of priapism (a prolonged erection that is painful and can damage the penis) than the other medication. Regardless of this, both sildenafil vs tadalafil are effective treatments for ED and are both well-tolerated by most men. 
What are the Differences Between Tadalafil and Sildenafil Citrate Prices?
When it comes to the price differences between tadalafil vs sildenafil citrate, several factors come into play. Both medications are available in generic forms, which tend to be more affordable compared to their brand-name counterparts. The cost of these medications can vary depending on the dosage form, size and the brand being purchased. 
Generic medications are more affordable because they are produced after the patent for the original drug has expired. This allows multiple manufacturers to produce the same medication, leading to and lower prices. The regulation of generic medications is overseen by regulators like the Office of Generic Drugs, ensuring that they meet the same rigorous .
Buy Tadalafil in Your Preferred Dosage
There are various online pharmacies, such as ours, shaped so that patients can buy tadalafil 10 mg with the same confidence they have in their favorite neighborhood dispensary. Purchasing this medication through us is perfectly safe, as we only have the best security measures to protect all sensitive data and other details. When patients buy tadalafil online, they have easy access to our on-site pharmacist, who can address any concerns they might have about the treatment of their condition. Our reputable pharmacy is inundated with information about the medications, as well as our privacy and certification policies.
Additionally, the tadalafil cost is much lower than buying the medication in physical pharmacies. Although it is the generic version, physical pharmacies usually price it higher. While this is not the only benefit of buying medications online, another is discreet delivery. Patients can buy generic Cialis without feeling embarrassed and avoiding unnecessary questions.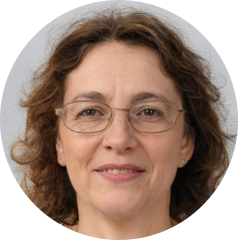 Medically Review by:
Dr Sophia Miller was born in New York City, USA. As a young woman, she was always interested in science, specifically; chemistry and she was determined to pursue a career in the field.
Checked: 15th March 2023
Review Due: March 2024