Table of Content
Sexual dysfunction: Men and women with sexual disorders can use sildenafil citrate for the treatment thereof. More specifically, this medication can assist in inducing erections for men suffering from sexual impotence and increasing libido for women with female sexual arousal disorder (FSAD).
Erectile dysfunction is a common problem faced by men both young and old, especially in the United States. On the hand, sexual arousal dysfunction in women may not be as common but is still a condition experienced by many females around the world. This erectile dysfunction treatment can be effective in assisting in the symptoms of both these disorders.
The function of these tablets is directed toward the relaxation, and subsequent dilation of blood vessels, in the genitalia area of men and women with sexual disorders. This essentially results in improved blood flow thereby assisting in the management of ED and FSAD symptoms.
Hypertension: pulmonary arterial hypertension (PAH) can be relieved with Viagra tablets. The original intention of these tablets was for the decreasing of blood pressure in those with hypertension, and so it is the treatment of PAH is understandable. Even though these pills were developed for the induction of erections, the medical use of treating hypertension still remains.
This medical use is accomplished by the dilation of blood vessels in the chest area, similar to the treatment of ED.
Performance enhancement: athletes have used this therapeutic as a performance enhancer, but it is not known if these pills are entirely effective for this purpose.
Raynaud's phenomenon: this medication can alleviate the symptoms of Raynaud's phenomenon (restricted blood flow to the fingers and toes), particularly the arterial spasms and ulcers in the fingers and toes of those suffering from the disease. This therapeutic has been reported to have moderate efficacy for these intended purposes.
Who is Sildenafil Used By?
This medication is mainly used by men with erection problems, but women have also found efficacy in these pills for sexual arousal dysfunction. Many men, over the age of 40 years, have issues with ED as the aging process has a negative effect on the penile erection due to reducing testosterone levels. However, low levels of testosterone are not the only factor associated with age and impotence. Medical conditions, relating to age, such as diabetes, hypertension and cardiac issues, can also contribute to the difficult in achieving or maintaining an erection.
Sildenafil is not only used by men who are older in age. In fact, men in their 20's are increasingly experiencing symptoms of ED these days. In a 2013 study, it was reported that men with impotence were under the age of 40 years.
What are the Different Sildenafil Dosages Used for?
A 20 mg sildenafil dosage is recommended for those over the age of 65 years. This is to minimize the risk of adverse effects, which are known to be heightened in seniors. The physiological changes experienced by those over the age of 65 years bring about differences in the pharmacokinetic and pharmacodynamic properties of a medication. These terms describe the movement of the therapeutic in, through and out of the body, and the activity of the therapeutic, respectively.
Sildenafil 50 mg is generally the advised dosage when one initiates treatment. It is typically well-tolerated and is not known to be associated with any or many severe side effects.
For those who require higher amounts of the medication for the treatment of ED, sildenafil 100 mg can be used once a day, over a 24 hour period. This dosage is also not related to many adverse effects, but has been associated with some side effects that are normally mild in nature.
Where in the World is Sildenafil Used the Most?
This erectile dysfunction medication is the one of the most widely sold around the world, and also one of the most counterfeited therapeutics as well. The popularity of these tablets is attributed to its efficacy and those who use it have suggested that the medication is typically well-tolerated, according to sildenafil reviews. A recent review () has estimated that impotence affects at least one third of men, with the highest prevalence of ED being in the United States. Similarly, the lowest rate of reported incidences of impotence was in Spain.
In 2017, this medicine was ranked as the 217th most used in the U.S, totalling approximately two million prescriptions. Since then, the popularity of these pills remains and are expected to exceed these figures as the incidence of ED is thought to increase to 322 million men by 2025. It is now opportune that you can purchase sildenafil online.
What Else is Sildenafil Used For?
It is also relatively common to prescribe sildenafil for women with sexual disorders, such as those affecting sexual arousal.
In a study by Lo Monte et al. (), the administration of these tablets was reviewed in women experiencing sexual difficulties. It was concluded that female sexual arousal disorder (FSAD) is a complex disease, which is often difficult to diagnose. However the use of sildenafil can be used for the treatment of FSAD albeit as an option following the failure of hormonal approaches.
Buy Sildenafil and Use it for Yourself!
According to the data revealed by GoodRx, prescriptions, recorded from December 2018 to January 2019, were mostly (65%) filled for branded or generic forms of these erectile dysfunction pills. However, these tablets should only be used if you have been diagnosed with sexual impotence. Using the ED pills if you do not have the sexual dysfunction is ill-advised as there may be adverse consequences. To be regarded as having the sexual disorder there has to be a marked failure for achieving or maintaining an erection sufficient for sexual activity, on 75% of all sexual occasions for at least six months.
If you find you meet the above criteria, you should buy sildenafil and try it for yourself. You can find that the therapeutic may have an impact on your sexual health and overall well-being too. And if you need to maintain your discretion and discreetness, online pharmacies are the route to explore as this is the most private way of safely buying medications.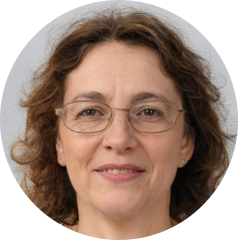 Medically Review by:
Dr Sophia Miller was born in New York City, USA. As a young woman, she was always interested in science, specifically; chemistry and she was determined to pursue a career in the field.
Checked: 15th March 2023
Review Due: March 2024