Table of Content
Interaction refers to a change that happens when one chemical compound is taken in conjunction with another. It results in a secondary response that ranges in expression depending on the compound combination. Interactions can either increase or decrease the effectiveness of treatment. Most often, they cause a negative interaction that affects treatment outcome. Every medicinal treatment on the market is paired with an interaction list to warn patient against conflicting medication combinations.
Medicines such as Levitra, also known as vardenafil, are a treatment used to manage erection problems, more specifically erectile dysfunction. The vardenafil interactions list encapsulated all possible interactions that could happen with almost all ED treatments. Thus, it is often used as a standard warning guideline for all ED medication.
Vardenafil interactions are divided into 3 sections, which include:
Interactions of medication with other medication (drug-drug interactions)
Medication with food (drug-food interactions)
Medication with disease condition (drug-disease interactions)
When patients buy this tablet, they are advised to check the vardenafil interactions to ensure they do not possess any interacting diseases or consume any food/medication that can affect the treatment anyway.
Drug Interactions (Levitra) Vardenafil
Erectile dysfunction is a sensitive issue that affects a large part of the male population. In the past, the issue was considered a complex condition that required intense therapy. Still, now with the release of erectile dysfunction medication, patients can get the reprieve they need without being subjected to invasive treatments.
Medication like vardenafil is one of the most popular treatment options as it has a balanced safety and efficacy profile. This means that the tablet effectively treats the condition and has little to no adversities linked to its use. However, no medication is immune to risk factors. Interactions to other medicines are considered the most worrying factors of using this treatment, but the issue can be managed and controlled by practicing avoidance.
Medicine interactions occur when one medicine is taken in conjunction with another and the condition being treated worsens. In essence, it exacerbates one or more existing medical conditions. Vardenafil drug interactions are usually related to other medications that alter blood pressure or heart rate.
Common vardenafil interactions include:
Nitrates and nitric oxide donors: These medications are used to treat chest pain and high blood pressure.
Guanylate cyclase stimulators such as : This medication is used to treat pulmonary hypertension.
Treatments used to control blood pressure: This can lead to dizziness, lightheadedness, and fainting.
Medicines that regulate heartbeats: When combined, can increase the risk of heart problems.
HIV protease inhibitors: This can increase the risk of side effects such as headache, flushing, and dizziness.
Other pde5 inhibitors: This increases the risk of adverse events
Alpha-blockers: This can significantly reduce blood pressure when combined.
If you have any concerns about vardenafil drug interactions and are already on any medications which may interact, be sure to speak to your doctor.
Vardenafil Interactions with Alcohol
A was conducted to understand the vardenafil interactions with alcohol to see if there was any effect on both heart rate and blood pressure. The study also examined the interactions shared pharmacokinetics, tolerability and safety. The study involved 12 young and healthy male participants who were given three different single-dose treatments in a double-blind, randomized, placebo-controlled clinical trial.
The treatments were:
20 mg Levitra plus 0.5 g/kg ethanol
20 mg Levitra plus placebo
0.5 g/kg ethanol plus placebo
Blood pressure and heart rate were measured at various time points after each treatment. The findings revealed that neither diastolic blood pressure (DBP) nor systolic blood pressure (SBP) significantly differed between treatments. However, there were slightly higher increases in heart rate (HR) when the combination of Levitra and ethanol was taken, compared to when either of them was taken alone.
The study also found that the pharmacokinetics of both were not changed when they were taken together. Vasodilation and nasal congestion, two well-known side effects of PDE-5 inhibitors, were the most commonly reported adverse events. Overall, the study found that, when taken together, both were well-tolerated and that there were no clinically relevant interactions detected.
Vardenafil Food Interactions
It is worth noting that high-fat meals can affect the absorption of this medication. In a conducted with healthy adult males, it was observed that a high-fat meal, containing more than 55% fat calories, modestly reduced the maximum concentration of medication by 18% and prolonged the time to reach it by approximately 1 hour.
Despite this, a typical moderate-fat meal, with 30% fat calories, did not significantly impact the pharmacokinetics of this medication. As a result, adjusting the dosage based on food intake is not necessary, as the therapeutic index of this medication is wide and its efficacy has been observed in Phase III studies, regardless of food restrictions.
Furthermore, one of the most well-known vardenafil food interactions is grapefruit and grapefruit juice. Grapefruit juice has been found to increase the bioavailability of this medication and may also delay absorption. This can also be said about other citrus fruits like Seville oranges and pomelos. Although these foods do not require adjustments in dosage amounts, they should be avoided for the duration of treatment.
Lisinopril and Vardenafil Interactions
Lisinopril is a treatment that belongs to the angiotensin-converting enzyme inhibitor category. It is used as a first-line treatment for elevated blood pressure and adjunctive treatment for heart failure and post-heart attacks. It can also be used as a preventative measure for kidney problems in patients with diabetes mellitus. Because the tablet can influence multiple organs, the chances of using it with a such as vardenafil are low.
The combination of a vardenafil dosage with lisinopril can cause blood pressure rates to decrease rapidly. Vardenafil intensifies lisinopril's blood-pressure-lowering effects. The mixture can also lead to:
Dizziness
Fainting
Flushing
Headache
Lightheadedness
Vardenafil interactions that include this medicine are considered moderate because the effects it causes are typically experienced by patients at the beginning of standard vardenafil treatment plans, after a dose increase or when treatment is reinstated after an interruption.
Prazosin and Vardenafil Interactions
Prazosin is an alpha-1 blocker primarily used to treat high blood pressure, symptoms of an enlarged prostate, and PTSD. According to expert based vardenafil reviews, the ED pill should never share a treatment plan with prazosin. This is primarily due to the conflicting compositions of these medications. Vardenafil significantly intensifies the effects produced by this pill which induces a host of . The combination is classed as a severe contraindication and often results in a doctor's visit.
Vardenafil interactions with prazosin can cause:
Rapid pulse or heart rates
Nasal congestion
Nausea
Dizziness
Fainting
All of these symptoms have a severe expression that is usually intolerable. Patients who take prazosin on a chronic basis are typically urged to find another ED treatment due to the high risks that this combination carries.
Vardenafil and Fluoxetine Interactions
Fluoxetine, also known as Prozac, is an antidepressant medication that belongs to the selective serotonin reuptake inhibitor class. It is used to treat major depressive disorders, OCD, bulimia nervosa, panic disorders, as well as premenstrual dysphoric disorder. Unlike other vardenafil interactions, which produce harmful or unwanted results, the combination of vardenafil 20 mg and fluoxetine can positively impact ED. Vardenafil is a PDE5 inhibitor that is similar to Viagra.
According to , ED medicines can be taken in conjunction with antidepressants as it contributes to improved sexual functionality and delayed ejaculation in some cases. This combination only works if the patient has both ED and a depressive disorder and should not be taken by those who do not suffer from conditions indicated on the fluoxetine use list as it can induce unwanted side effects.
Buy Vardenafil and Avoid Interactions
The modern-day is witnessing a surge in online shopping, more specifically, medicine shopping online. Online platforms are authorized to sell prescription and non-prescription medicines as well as accessories that make medicine administration easy. According to in 2008 alone, an estimated 2986 online pharmacies were operating globally. These numbers have risen tenfold since then. One of the most purchased medicines online is ED medicine, such as vardenafil.
Patients who buy the tablet are also information seekers as understanding vardenafil interactions is a crucial part of using the Levitra generic. Thus online pharmacy platforms have information sections where patients can access this information day or night. So, in retrospect, these pharmacies are more than just medication stockists. They are considered information hubs that are convenient, accessible and discreet. Online pharmacies are bound by confidentiality policies, so patients who are sensitive about discussing their ED can have complete peace of mind when purchasing treatment.
Other benefits of sourcing this medication online include:
No hidden costs
24-hour access to medication
Secure payment channels
Option to repeat order
Discounts on bulk buying
Fast doorstep delivery
Discreet delivery packaging to respect privacy of patient
Different payment options, e.g. credit card, Bitcoin
Queries handled efficiently through virtual communication
Customer service personnel available via telephone, email or live chat
A look at this non-exhaustive list is a clear indication why more patients are choosing to purchase vardenafil online via our platform, which offers the above and beyond.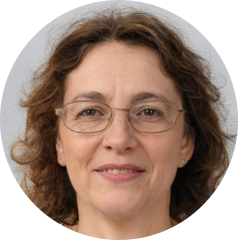 Medically Review by:
Dr Sophia Miller was born in New York City, USA. As a young woman, she was always interested in science, specifically; chemistry and she was determined to pursue a career in the field.
Checked: 15th March 2023
Review Due: March 2024